Kim MEAW Bending Plier #631
All pliers are produced one by one in Philadelphia under the Dr.Young H. Kim license and based on his original design drawing. Kim plier has been produces by many manufacturers, but only two of them, 3M Unitec and Yasunaga Computer Systems (#631), provide with the original design. 3M Unitec does not manufacture pliers now.
The right note picture shows the original drawing made by Dr. Kim himself.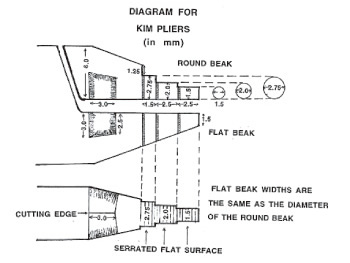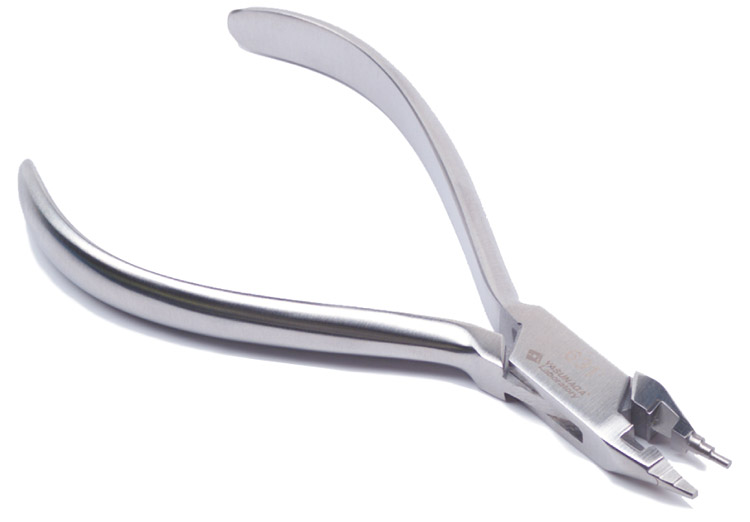 Kim MEAW Bending Plier #631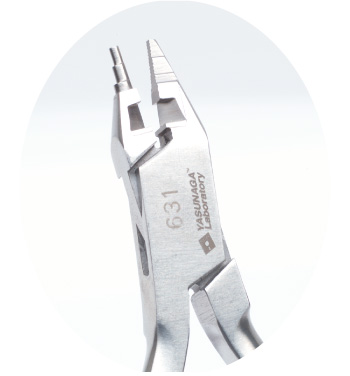 This plier was designed by Dr. Kim especially for MEAW ( Multi-Edge Arch-Wire) technic. It is produced with 1.5, 2.0, 2.75 mm rounds and flat beaks specified by Dr. Kim. Special steel is built in a point chip which makes it resistible to folding and friction. This design makes MEAW Loop Forming process especially easy. In addition, the plier has cutter which is also useful.